Gigs on the 2nd Tuesday of every month at The Backyard Club, 231 Cambridge Heath Road, Bethnal Green, London E2 0EL
6pm Bar opens, 7pm Club doors open, 7.30pm Show starts. It typically finishes at 10pm.
Click below to see the full line-ups. Buy tickets now, gigs often sell out.
——————————
The man behind Titania McGrath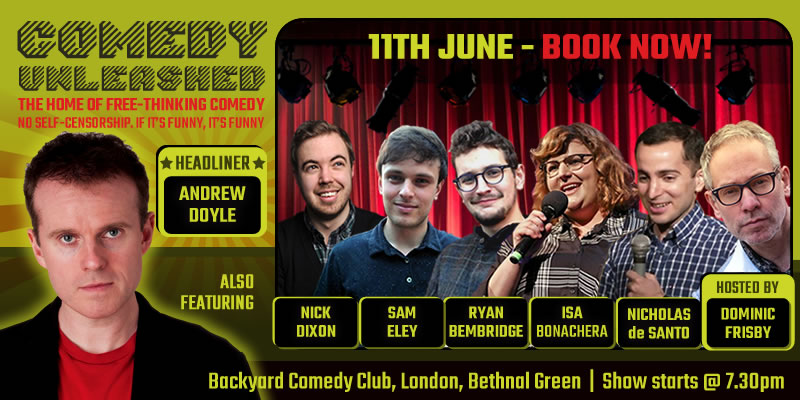 ——————————
"Aloof presence and precise, sardonic wit, dripping disdain from every perfectly pronounced word. And what words…"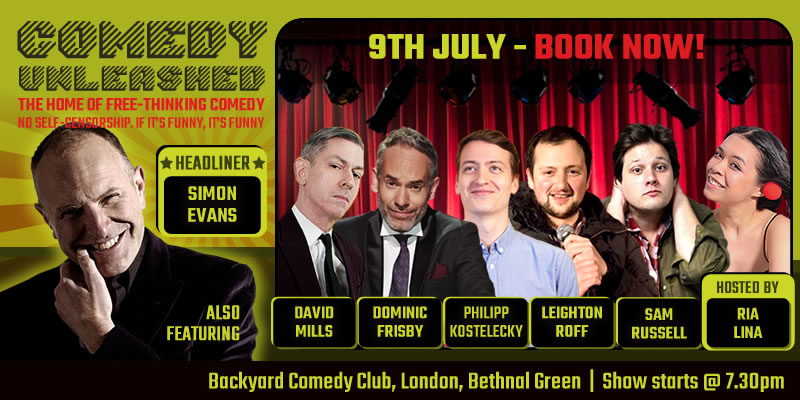 —————————————————————–